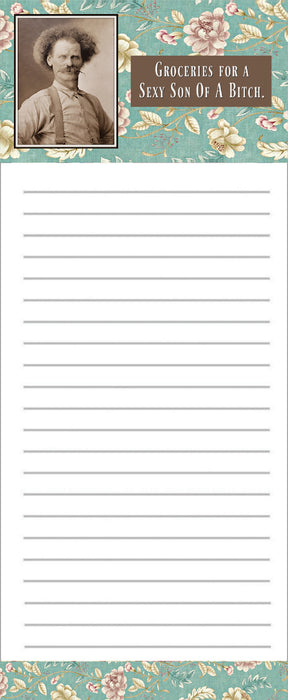 Shopping For A Sexy S.O.B.
by Umlaut Brooklyn Wholesale
Magnetic Notepads... Because let's face it - you need a list to remember things! And the best place is generally on your fridge, so we've made these beauties with a strong magnet on the back to keep them in place.  Will you never run out of milk again? We can't promise that but the odds will certainly be in your favor. With six designs to choose from you may need to get that beer fridge you've always wanted.
50 lined pages with our signature retro style will help you ace the tasks you need to complete in your day.
Printed in New York on 100% recycled paper
Notepads measure 3.5" x 8.5"
Sold in units of 4
SKU: NP-12